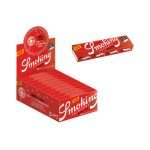 Smoking Thinnest Rolling Paper King Size with Tips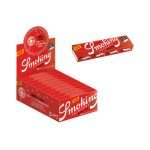 Smoking Thinnest Rolling Paper King Size with Tips
$2.75
$2.75
Description
Reviews (1)
Refer a Friend
Q & A
Description
SO THIN IT COULD FLY! Smoking Thinnest is 20% thinner than the average rolling paper on the market, making them the thinnest Smoking Papers ever.
• Brand: Smoking Thinnest
• An ultrathin highly transparent paper.
• Slow-burning Smoking® watermarked Slim paper
• 108mm x 44mm size
• 33 leaves per booklet.
• 100% natural vegetable gum, with no colourings or other additives
• FSC® Certified , ensuring our commitment to environmental sustainability.
• Tips included in each booklet.
Q & A
There are no questions yet